For the first post, I will show you my vector collection that I've named cartoon vector. I make cartoon vector of my self image. It's not detail like other vector (I will show you my detail vector later), just playing with nice line to make it like cartoon image. You can browse a lot of cartoon image in search engine and learn about nice line.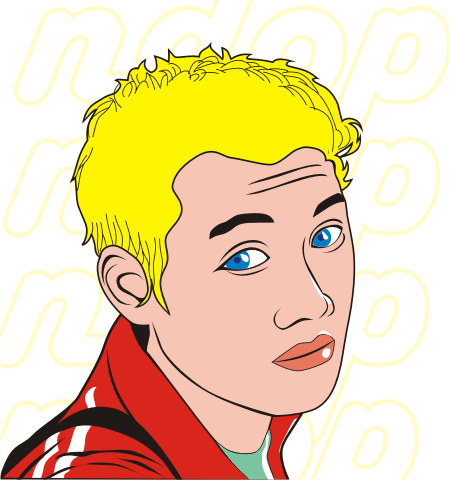 The first thing that you have to concern, is the eyes. Be careful to draw eyes, but don't be afraid to try it. Just enjoy your job, relax, and careful. If you draw women pic, you may need to add eyelashes (soft hair) a few on the end.
Because it's a cartoon style vector, so, you can colorize what ever you want. I make my hair into yellow and my eyes into blue color. It's looks nice right?
You wanna see inside the vector? You can download the Corel Draw master vector of that image for free. It can be opened by using Corel Draw version 11 and above. Just click link below: